The Tair Pluen pub in Bridgend, which has been taken over by the Craft Union Pub Company, has recently undergone a huge renovation following a £207,000 investment. The makeover included new HD TV screens, 4 new craft ales, 2 new cask beers and all the equipment to host events such as karaoke Thursdays, live DJs and a 70 & 80's night. The client requested new Hospitality screens throughout the premises to show live sports to their customers – everything from horseracing to boxing!
In the Bar area, TVC supplied and fitted 2 x 32" Samsung Hospitality LED TVs on B-Tech flat wall brackets. 2 x 8" existing Martin speakers were re-used in this zone because they were still in good condition. To add to this, a single commercial grade media player was connected to the display screens behind the bar, the bespoke MySign digital signage software allows easy and flexible promotion of the drinks offers to customers which can be updated internally by staff.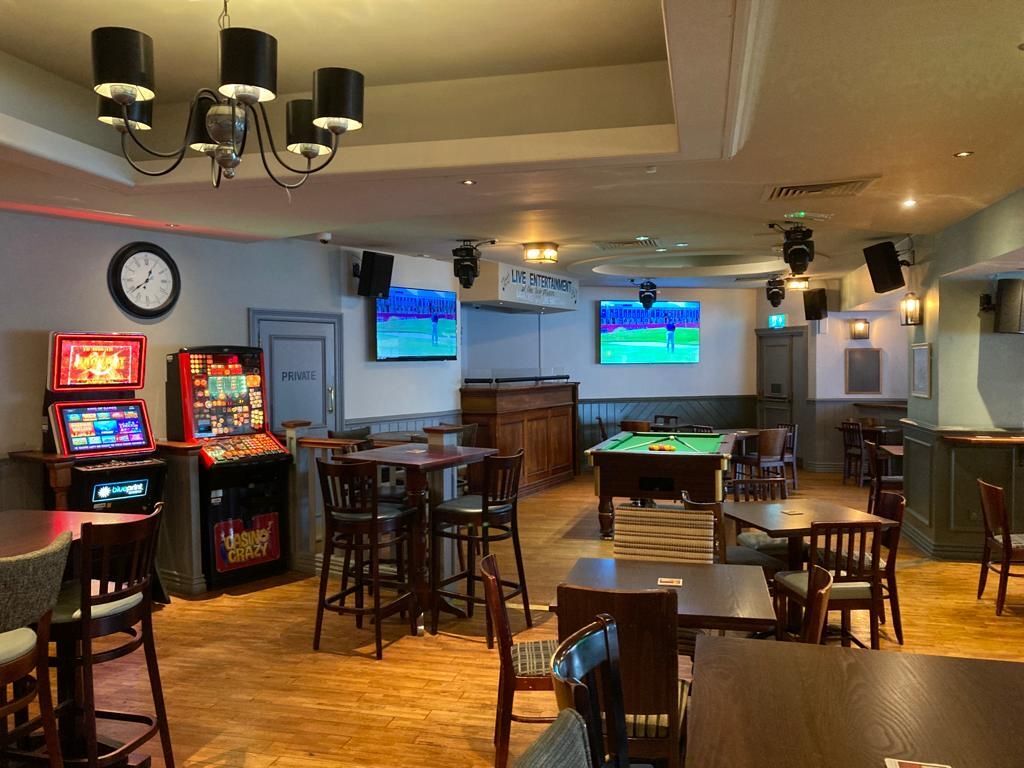 Tair Pluen is now fitted out with everything you need for live entertainment, there's even a DJ deck for live performers! In the Entertainment Area, 1 x 75" Samsung 4K LED TV was installed to replace the existing projector. Then an existing 55" Samsung LED TV was recovered, and both were mounted on Peerless flat wall brackets. 3 x existing 8" speakers and a subwoofer were re-installed in this area too. Subwoofers specialise in projecting a low frequency bass sound. That means the subwoofer speaker will amplify any music or audio played through it, making it ideal for events when stronger audio is necessary.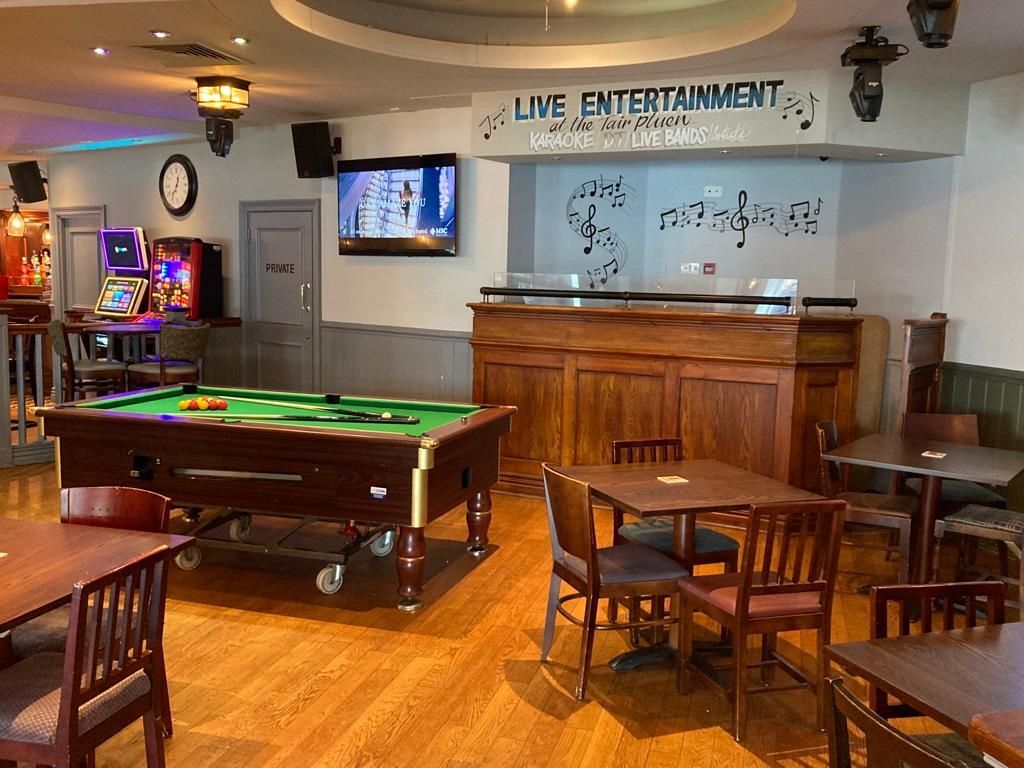 In the Lounge and Library areas, 2 x new 65" Samsung 4K LED TVs were supplied and fitted and 3 x 55" Samsung LED TVs were re-used. In addition, 8 x existing Martin 8" speakers and a subwoofer were repurposed. Lots of the audio equipment from before the renovation was kept and re-mounted by TVC as there was no need to replace it when it was still functioning well.
The makeover of the Tair Pluen pub in Bridgend has attracted lots of new customers, and it is now a bustling location which hosts some of the best live entertainment in the area!
Credit: https://www.stonegategroup.co.uk/press/tair-pluen-will-have-it-all/