The days when hotels could offer their guests a terrestrial television and a few books for entertainment are over. Guests are now looking for immersive entertainment experiences incorporating television, smart devices like phones and tablets and the internet.
TVC supply everything you need to offer your guests a complete integrated entertainment package, including the latest smart hotel televisions and in-room connection hubs. With so much potential entertainment on offer, your guests may never want to leave and they'll have a great incentive to return, giving you an advantage over your competitors.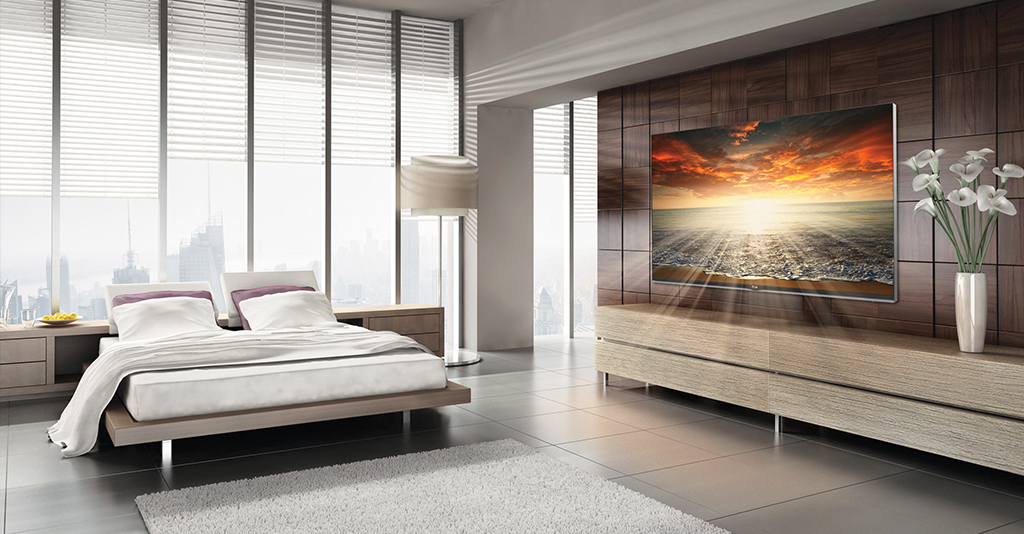 Smart Hotel TV
Smart hotel televisions combine crystal clear picture quality and playback with an array of online features. With models from Philips, Samsung, LG and Sharp, TVC can supply your hotel with the latest in smart television technology at an unbeatable price.
Smart TV allows your guests to access the internet and update social media, stream videos through YouTube and catch up on TV they might have missed – all through a single screen.
An easy-to-manage app interface, you can choose the specific services you want your guests to be able to access. Smart TVs also feature wi-fi connectivity and the ability to stream music and TV from other smart devices.
With dedicated hospitality apps and interactive hotel information, you can cater to all of your guests' needs directly from their room, saving your staff valuable time and saving you money.
Factor in 3D technology and IPTV systems for optional customised interactivity and you really do have the ultimate hotel entertainment system.
In Room Connection Hubs
Your guests will be using all manner of devices to access and playback content: smartphones, tablets, laptops, iPods. Using an in-room connection hub, you can give your guests the ability to stream content from these devices through their in-room screen.
TVC supply a range of connectivity equipment from manufacturers including Samsung, Philips,Teleadapt and Amour. We can design and install solutions for rooms of all shapes and sizes, providing your guests with their very own entertainment centre in the comfort of their room.
We can also supply in-room device charging solutions for your guests, allowing them to keep their device's battery charged and stream content uninterrupted – even if they forget to bring their charger.
Whether you run a small boutique hotel or a chain of five star luxury resorts, we can deliver an entertainment solution for you. Our customer service is unrivalled in our industry, with fast, efficient and friendly installation and maintenance as standard.